Lara Keel: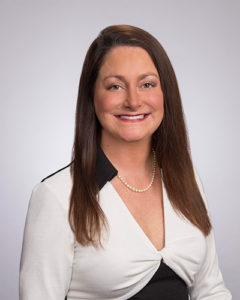 Lara Laneri Keel has over twenty-five years of experience in and around the Texas Capitol. She was a founder and partner in the Texas Lobby Group since its inception in 2002 before striking out on her own in 2020. Lara has been representing the interests of a broad portfolio of Texas Associations and Fortune 500 Companies before state legislators, agencies, regulators and Texas policymakers (78th- 86th Legislative Sessions).
Prior to founding the Texas Lobby Group, Lara served as an in-house business lobbyist with the Texas Association of Business and Chambers of Commerce (TABCC), the state's largest business association, and continues to serve TABCC as an Executive Committee and Board Member. During her tenure at TABCC, Keel was an expert on healthcare and employer-sponsored healthcare issues. Prior to her tenure at TABCC, Lara worked on legislative and policy issues in the Texas Senate with a deep policy and legislative understanding of Healthcare, Appropriations and Sunset Advisory Commission issues.
Raised by parents who made their living in a fourth-generation family business, Lara enjoys representing a wide spectrum of business interests at the Texas Capitol. She understands the impact that state government can have on all businesses that operate in Texas.
KEEL HAS BEEN named the top female hired gun lobbyist in Capitol Inside's Texas Lobby Power Rankings Biennial Report every year since 2011.
Lara is also a founder and member of the Texas Capitol Group, where she partners with other professionals providing full-service strategic communications and a lobby alliance that are ready and able to immediately meet clients' complex needs.
A graduate of Texas Tech University with a degree in Political Science and a minor in History, Lara has been a student of Texas politics since 1989, and has built a reputation for success in all aspects of legislative lobbying and management of complicated issues for clients. READ MORE